In a world where appearances matter, having healthy and radiant skin is a universal desire. The quest for flawless skin has led to the rise of various skincare trends and products, but amidst all the noise, one concept stands out: Hebe skin health. In this blog, we will delve into the world of Hebe and explore the secrets to achieving youthful and glowing skin naturally.
What is Hebe Skin Health?
Hebe Skin Health was started in 2017, by Founder Nicole Smith, PA, and Dr. Joe Cerni, D.O. Utilizing cutting-edge injection procedures, Hebe Skin Health may repair and restore facial proportions to a more youthful state. The interior facial structures start to contract as we age, causing the skin to sag. Thankfully, there is hope! FILLERS and BOTOX used correctly on the face can lift and support the skin once more, reversing the effects of aging!
Hebe Skin Health Services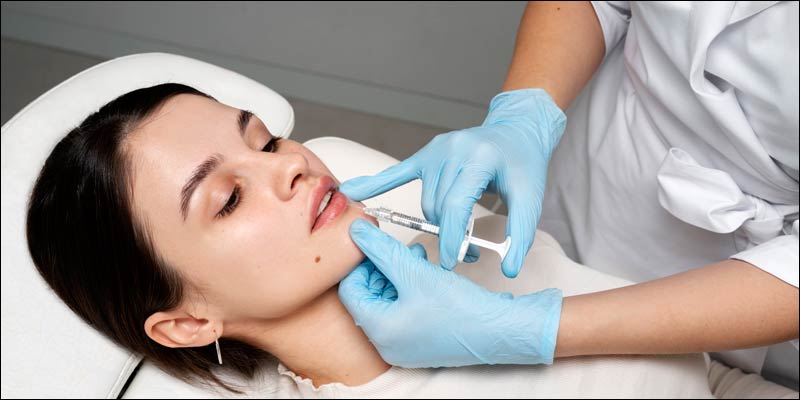 Dermal Fillers & Injectables
Botox & Dysport
KYBELLA®️
Lip Augmentation
Facial Augmentation
Sculptra
Laser Treatments
Black Out Laser Peel
Morpheus8 – Microneedling
LaseMD
IPL
Exilis Laser
Erbium Laser
CO2 Resurfacing
Acne Treatment
Skin Rejuvenation
HydraFacial®️
Chemical Peels
PRFM Microneedling
Microneedling
Facials
Body
QWO – Cellulite Treatment
CoolSculpting®️
Laser Hair Removal
Tattoo Removal
Skin Lift
Hair Restoration
Hebe Skin Health Products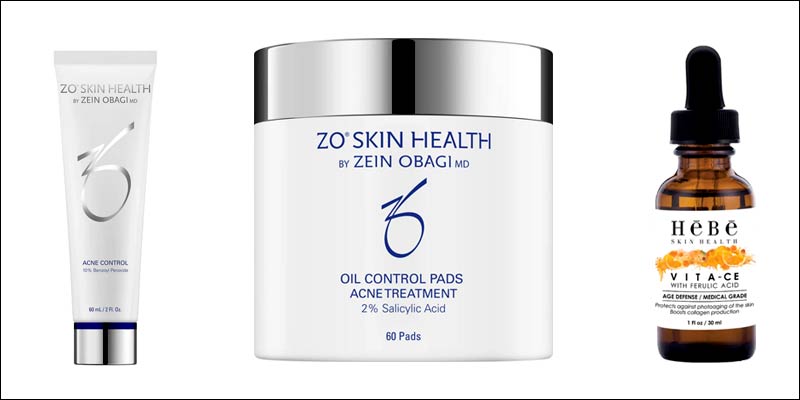 In the pursuit of healthy and glowing skin, Hebe Skin Health Products have emerged as a frontrunner in the beauty and skincare industry. With a commitment to excellence and a focus on natural ingredients, Hebe offers a comprehensive range of products that cater to various skin types and concerns.
The following is a list of products:
ZO Skin Health
ZO®️ Smart Tone Broad Spectrum Sunscreen SPF 50
ZO®️ Oil Control Pads Acne Treatment
ZO®️ Hydrating Crème
ZO®️ Growth Factor Serum
ZO®️ Growth Factor Eye Serum
ZO®️ Gentle Cleanser
ZO®️ Firming Serum
ZO®️ Exfoliating Polish
Anti Aging
Vita-CE with Ferulic Acid
Lip Love Lip Plumper By: Lips & Lattes
Radiant C Cream
ZO®️ 10% Vitamin C Self-Activating Serum
ZO®️ Brightalive®️ Skin Brightner
ZO®️ Complexion Renewal Pads
ZO®️ Daily Power Defense
ZO®️ Exfoliating Cleanser
Acne Defense
ZO®️ Acne Control with 10% Benzoyl Peroxide
Sun Defense
Sheer Defense Tinted SPF 46
Clear Defense SPF 45
Serums
Vita-CE with Ferulic Acid
Masks and Creams
Hebe Skin Health Locations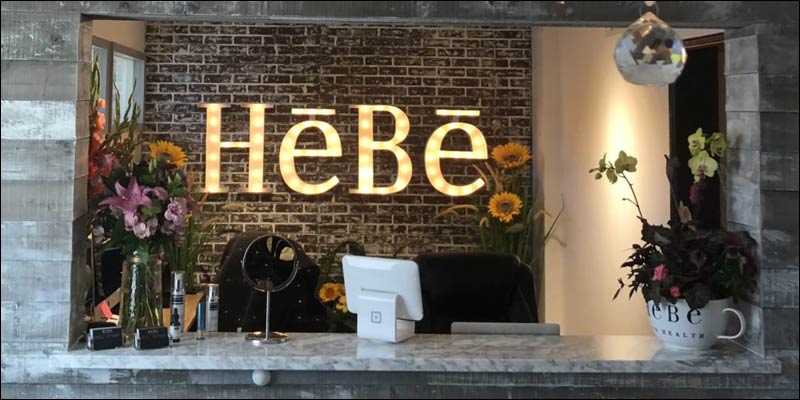 Hebe Skin Health has offices in Claremont, CA, and Laguna Beach, CA. To get in touch with one of their offices directly, please find the phone numbers and address below.
Hebe Skin Health Laguna Beach
Laguna Beach Office
Address: 32392 Coast Highway Suite 200, Laguna Beach, CA 92651
Phone No: 949-549-4773
Email: hello@hebeskinhealth.com
Hebe Skin Health Claremont
Claremont Office
Address: 354 W. Foothill Blvd. Claremont, CA 91711
Phone No: 909-624-1215
Email: hello@hebeskinhealth.com
The Core Principles of Hebe Skin Health
Nourishment from Within: A Balanced Diet
A key aspect of Hebe skin health is maintaining a well-balanced diet rich in essential nutrients, vitamins, and antioxidants. Fresh fruits, vegetables, whole grains, and healthy fats contribute to the skin's health, providing the necessary building blocks for a youthful complexion.
Hydration: The Elixir of Youth
Adequate hydration is paramount for skin health. Drinking plenty of water helps to flush out toxins, maintain skin elasticity, and reduce the appearance of fine lines and wrinkles.
The Power of Skincare Rituals
Developing a consistent skincare routine tailored to your skin type and concerns is fundamental in the Hebe approach. Cleansing, toning, moisturizing, and protection from the sun are essential steps to nurture and protect the skin.
Embracing Natural Ingredients
It promotes the use of natural and organic skincare products free from harmful chemicals. Ingredients like aloe vera, rosehip oil, and green tea extract can work wonders for your skin without any adverse effects.
Common Skin Problems and Hebe Solutions
Acne and Blemishes
Hebe advocates using gentle cleansers, tea tree oil, and honey masks to combat acne and soothe irritated skin. Keeping the skin clean and avoiding harsh chemicals are vital in maintaining a clear complexion.
Wrinkles and Fine Lines
Incorporating antioxidants like vitamins C and E into your skincare routine can help reduce the appearance of wrinkles and protect the skin from oxidative stress.
Dull and Uneven Skin Tone
Regular exfoliation and the use of brightening agents like vitamin B3 can help reveal a more radiant and even skin tone, giving you that youthful glow.
Hebe Skin Health Reviews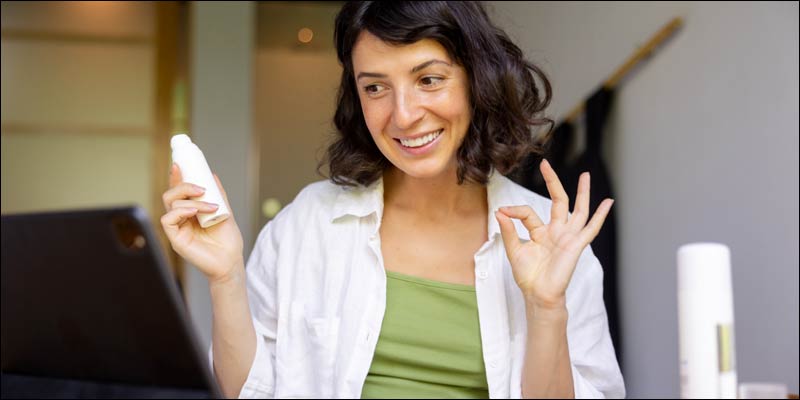 In skin care, an enigmatic dance of perspectives unfolds through skin health reviews. With a blend of perplexity and burstiness, these reviews offer an insightful tapestry of experiences shared by customers.
The greatest in the industry is Hebe Skin Care. They are incredibly knowledgeable, approachable, and competent, and I strongly advise using their services. Before deciding to give them a try a little more than four weeks ago, I conducted in-depth research on numerous skin treatment facilities. Overall, 5/5; I would suggest these treatments to anyone with skin problems like acne. Great personnel. – Ally
I've been following Nicole for a while, so I chose to schedule the consultation because it was free. I AM OVERJOYED I DID! Prior to scheduling my appointment, the receptionist said, "We can't wait and we are so excited to meet you." I adore it when people treat me with respect and like a friend. – Leigh
The location is so adorable. They give reviving drinks and make sure the customer is at ease. The front desk employees are friendly and pleasant. Alicia was outstanding. She listened to my worries and addressed all of my inquiries. She treated me and was a timeless beauty. – Silvia
I just wanted to thank Nicole Smith, PA & owner of HEBE, once more as I sit here waiting for my skin to peel following my double glow C02 laser peel. We've been working on my skin for almost 12 years, and I won't get my skin care anywhere else. I'll have to find some old pictures of my acne scars, but my, have we come a long way! The images provide as proof. I'm grateful. – Lorraine
Hebe Skin Health: A Lifestyle Choice
Hebe skin health goes beyond skincare products. It encompasses a holistic lifestyle that nurtures both physical and mental well-being. Regular exercise, stress management, and ample sleep play a significant role in achieving and maintaining healthy skin.
Conclusion
In the pursuit of ageless beauty, Hebe skin health emerges as a compelling and effective approach. By embracing a wholesome lifestyle and nurturing our skin with natural care, we can unlock the secrets to radiant and youthful skin. So, embark on this journey of self-care and let the goddess of youth, Hebe, guide you to skin that truly glows from within.
FAQs
Q1. Is Hebe skin health suitable for all skin types?
Yes, Hebe skin health principles can be adapted to suit all skin types, whether oily, dry, sensitive, or combination.
Q2. What keeps your skin healthy?
The healthy cells and moisture barrier of your skin are maintained with daily moisturizer application. Additionally, it can aid in avoiding rashes and itching that come from having skin that is too dry, especially as you age. Put moisturizer on your body and face. If you have eczema or sensitive skin, stay away from perfumed items.
Q3. Why is skin health important?
Without it, we would contract illnesses because it keeps harmful microbes (MYE-krobs) out and body fluids in, preventing dehydration (dee-hahy-DREY-shun). There are numerous nerve endings in your skin that enable you to perceive heat, cold, and pain.
Q4. Which vitamin is best for face skin?
Along with vitamins C, E, and K, vitamin D is among the greatest for your skin. Getting adequate vitamins might help you maintain healthy, youthful-looking skin. This might lessen the presence of dark stains.
Q5. What foods affect your skin?
According to research, those who routinely consume high-GI meals like white bread, white spaghetti, potatoes, and sugary baked goods are more likely to acquire acne. Additionally, high GI meals might hasten the aging of tissues.